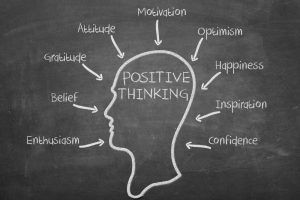 The New Year is finally here! It may be a time to start afresh, but what do you say this year we skip the resolutions? Most people around the world make them, but more than half barely make it past the first month. Only about 10 percent of people who make New Year's resolutions make it to day-365. With such discouraging stats, the representatives at our luxury bus service in Long Island have come up with an alternative approach. Instead of making New Year's resolutions, why don't we just commit ourselves to live better and fully applying ourselves in everything that we do?
This entails a lifestyle change, a complete overhaul in all aspects, a consistently ongoing process; not just an impulsive goal formulated on the first day of the year. We suggest that we come up with an ethos that pushes us towards action every single day; a code that we can live by and apply in every facet of our lives. Here are the factors that will transform you into a person of action this year and ultimately enable you to reach your goals in a fluid and organic manner.
Morning Ritual
Our mornings set the pace for how the rest of our day will go. Begin your year by setting up a morning routine that you follow as soon as you wake up. Human beings tend to be more consistent with doing things they are used to do – this is called habit. Sticking to a strict morning routine will instill discipline in you, a discipline that you will carry with you in all other activities throughout the day. Further, a healthy, organized morning routine will give you the opportunity to visualize how you intend the day to go and, in this projection, you will find the energy and courage to go out and bend the world to your will, controlling the day rather than being controlled by it. Do this relentlessly and you will be surprised at the progress you have made in a week, a month, and, ultimately, a year.
Stop Hurting Yourself
Remind yourself that every time you let yourself down and fail to act as you truly think and feel, you hurt yourself and lower your self-esteem, minimizing your prospects for success. Your subconscious sees everything and, whatever you spend your days doing dictates to it what kind of person you are. Do the things you truly want to do; hit the gym, diet, commit to efficiency, spend time with your loved ones, etc. and you will end up feeling more motivated to go for all your other goals. In contrast, if you get lazy, negative, mean etc. you will end up feeling like a failure and eventually give up on your goals. There is no escape from ourselves, there is no lying to ourselves. We are our own best councils, so listen and do as you truly feel/think and you will be surprised at just how much progress you have made at the end of the year.
Reminders
Human beings need to be reminded more than they need to be taught. Therefore, write down all the things you need to do and place reminders around your house or workplace. This could be in the form of sticky notes, notes on your phone, on a whiteboard, on your computer screen saver, etc. Constantly, seeing your goals will keep them fresh in your mind and keep you working towards them day in, day out.
Starting the new year with a positive attitude will make a difference. For more than 25 years, Coachman Luxury Transport has been making a difference in Long Island's ground transportation history by providing the highest level of luxury, safety, and customer safety. We are all about you and your experience and when you need the most reliable Long Island limo service, we are here to meet and exceed even your highest expectations.