LEADERS IN THE TRANSPORTATION INDUSTRY
For 25 years, Coachman Luxury Transport, has been making a difference in Long Island's ground transportation history by providing the highest level of luxury, customer service, and safety. Our dedication to our customers' safety and attention to service are why our customers return and recommend us to others. Since 1991, when you ride with Coachman, you ride with family. Coachman Luxury Transport has distinguished itself from the rest of the transportation industry as a technically advanced, universally respected, customer-driven company. We provide private limo service to the airport, corporate events, weddings, conventions, cruising New York City and nightclubs, or wherever your needs take you. Coachman Luxury Transport strives to exceed your expectations.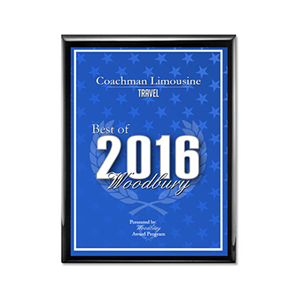 INTERESTED IN A CAREER WITH COACHMAN LUXURY TRANSPORT?
Coachman Luxury Transport offers competitive wages, paid training, flexible schedules, and uniforms. Whether you are looking for a full-time position or looking for a way to earn extra income in your retirement, Coachman Luxury Transport offers you an exciting work environment.
TEAMWORK – Work together! We are stronger together than we are alone.
POSITIVE ATTITUDE – Maintain a positive attitude and treat everyone how you'd like to be treated.
INNOVATION – Find a better way to serve your customers and get the job done.
ACCOUNTABILITY – Take responsibility for your decisions and actions – do your best.
INTEGRITY – Do what you say you are going to do – others are depending on you.
FOCUS ON SERVICE – Provide a seamless experience, anticipate needs, and go the extra mile.
DO THE RIGHT THING – Do the right thing for your customers, your co-workers, and your communities.