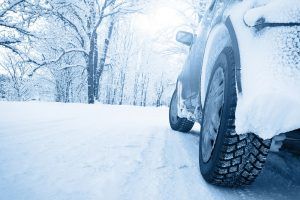 We are sure that you already have a few of the items we are going to list here somewhere in your garage or stashed away in your house, but they belong in your vehicles, especially during this time of the year. Winter is a beautiful season, but it can also be quite treacherous. Nobody wants to anticipate the worst, but if you happen to experience some car troubles during this season, there are a few essentials that the specialists at our luxury bus service in Long Island find would come in handy.
Before you start preparing this survival kit, we would like to save you any potential inconveniences this winter by recommending the services of our New York charter bus service. Our reliable and trusted chauffeurs have been professionally trained to drive under any conditions and our vehicles are regularly maintained and equipped to ensure optimal functionality at all times. Let us handle all the driving and navigation and transfer you and your companions safely to any location of your choosing during this season as you simply sit back, relax, enjoy the luxury amenities of our vehicles, and ease your mind knowing that a professional is behind the wheel.
Nonetheless, the following are a few essential items you should have in your vehicle during winter.
Cell Phone Charger
Your cell phone can quickly get you out of sticky situations, but only if the battery is charged. So invest in a high-quality cell phone car charger and ensure that your phone stays charged every time you leave the house. This way, in case you find yourself stuck in the snow you will be able to immediately contact emergency services and inform them of your whereabouts.
Jumper Cables
Never assume that other motorists will have jumper cables that you can borrow; always carry your own. Jumper cables are affordable and could save you the cost of having to summon a tow truck in case your vehicle fails to start. With one of the best jump starter cable, all you will need is to find a helpful motorist and you're set to go. Tip: don't forget to learn how to properly jump start a vehicle, otherwise bringing the cables would be an exercise in futility, right?
Flashlight
Always keep a flashlight in your vehicle and make sure the batteries are charged. Flashlights will make tasks like changing a tire or checking under the hood possible even in the darkest of places. They also come in handy when you need to flag down other motorists for assistance or helping a tow truck that pinpoint your location.
Air Compressor
A high-quality portable compressor is powered by your vehicle's 12v outlet, doesn't take up a lot of space and, more importantly, will come in handy when you have a flat tire with no spare tires left. Tire pressure-related issues are extremely common, even in the friendliest of seasons, so this is a tool you should keep in your vehicle even after the passing of winter.