Coachman


Luxury Transport
Garden City Coach Bus Rentals
Are you searching for a convenient, reliable, and luxurious transportation solution near Garden City, NY? Look no further: Coachman Luxury Transport is your ideal coach bus rental service. Our top priority has always been providing safe and comfortable rides with the best customer service in the area. We strive to ensure that all our customers are provided an experience that surpasses their expectations each time they hire one of our coach buses for any travel needs or special event.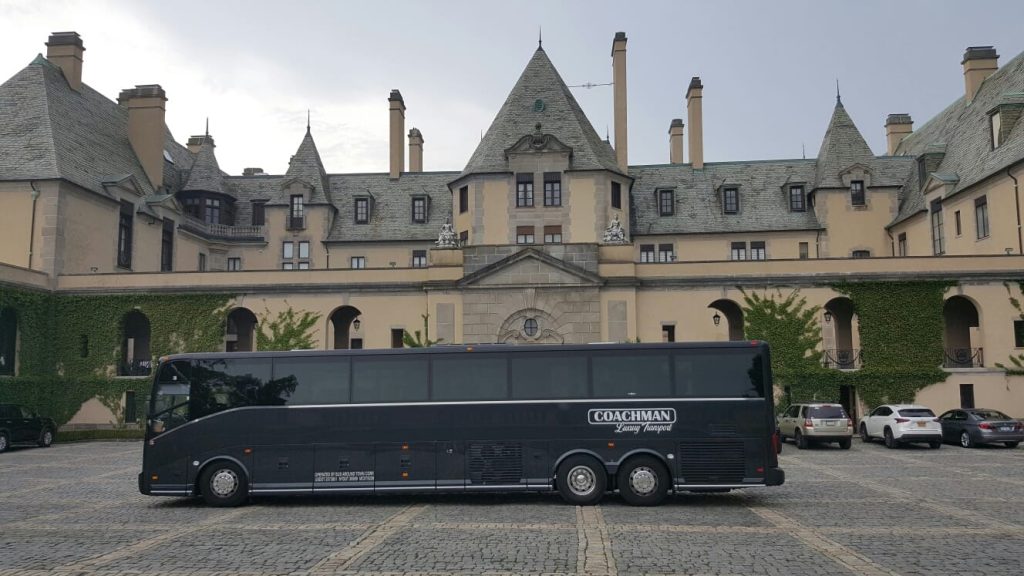 We value the time and quality of travel for each of our clients

Benefits of Hiring a Professional Bus Rental Company
Hiring a professional bus rental company can have numerous benefits, whether you're planning a corporate event or a family vacation. Perhaps the most significant advantage is the peace of mind that comes with knowing you're working with a team of experts who will take care of all the logistics. From route planning to onboard amenities, a professional bus rental company can handle all the details so you can focus on enjoying your trip. Whether you're looking for a luxury coach or a simple shuttle service, Coachman Luxury Transport can help make your travel plans a success.
Tips for Selecting the Right Coach Bus Rental Service
Are you planning a trip with a large group of people and need to rent a coach bus? Choosing the right coach bus rental service is crucial to ensure a smooth and stress-free journey. First and foremost, consider the size of your group and search for a rental service that offers buses that can accommodate all of you comfortably. Additionally, pay attention to the amenities offered, such as Wi-Fi, restroom facilities, and comfortable seating, to make sure everyone is comfortable throughout the trip. Look for companies with a good reputation in the industry and read reviews from previous customers to ensure you're choosing a reliable service. Also, be aware that many companies are bus brokers and don't actually maintain a fleet of buses. Make sure the company you book with has their own fleet of buses and the bus will have that companies name on it.  By keeping these tips in mind, you'll be able to select the perfect coach bus rental service for your upcoming trip.
Questions Answered About Coachman Luxury Transport
Are you considering Coachman Luxury Transport for your next event or trip? You might have a lot of questions about our services, and luckily, we have answers. Feel free to call or email us and we will quickly respond to any question you may have. Remember, we prioritize the safety of our passengers above all else. We are regularly maintaining our fleet of vehicles and conducting background checks on the drivers. Finally, you might be wondering about our availability. We operate on a first come – first serve basis so the sooner you call the better off you will be. We also often can accommodate last-minute requests. Overall, Coachman Luxury Transport is a reliable and reputable company that can provide seamless and safe transportation for any occasion.
Coachman Luxury Transport offers a wide variety of packages and services that meet the unique needs of every customer
Our fleet includes coach buses and luxury buses
See Our Video For
Covid Procedures.
Testimonials
Amazing Success Stories
Reliable and Professional
We used Coachman's luxury bus and coach bus to transport our 42 children to prom and down to the Jersey shore from Westchester County. Couchman company was extremely reliable, experienced responsible and professional. I would recommend and use this company again for any reason.

Margaret Evans
Excellent
My family rented a 40 passenger bus to transport us to a wedding and we had a great time! Bus was very comfortable, spacious and clean. The bus driver was excellent. Would definitely use Coachman again.

Monica Gioello
Will Definitely Use Again
I went with Coachman bc I heard that they maintain their buses very well through a local college sports team. Reserving for my group was pleasant and easy. I appreciated the pre-trip confirmation, the ride showed up clean and the driver was helpful and friendly. Smooth sailing and that's all I can ask for. Will definitely use again.

Rachel Baratz
Courteous and Professional
We reserved 4 buses for our annual school trip to Medieval Times. They arrived on time and got us safely to and from our destination. Drivers were courteous and professional. I have used another company for this trip for the past 12 years and will more than likely be using Coachman from now on.

Mary Grizzle
Exceeded Our Expectations
Again Coachman transport has exceeded our expectations. The 56 passenger bus was in great condition when it picked us up and our driver was fantastic. Thanks again for everything we'll be back later this summer!

Chris Riis
More Than Five Stars
Friendliest people I've ever dealt with. I ran a corporate event for my business and used one of their charter buses. The bus was BRAND NEW. I think I was actually the first person to sit in my seat. The driver was courteous and on time. Trying to figure out a way to give more than five stars.

Paul Shotland