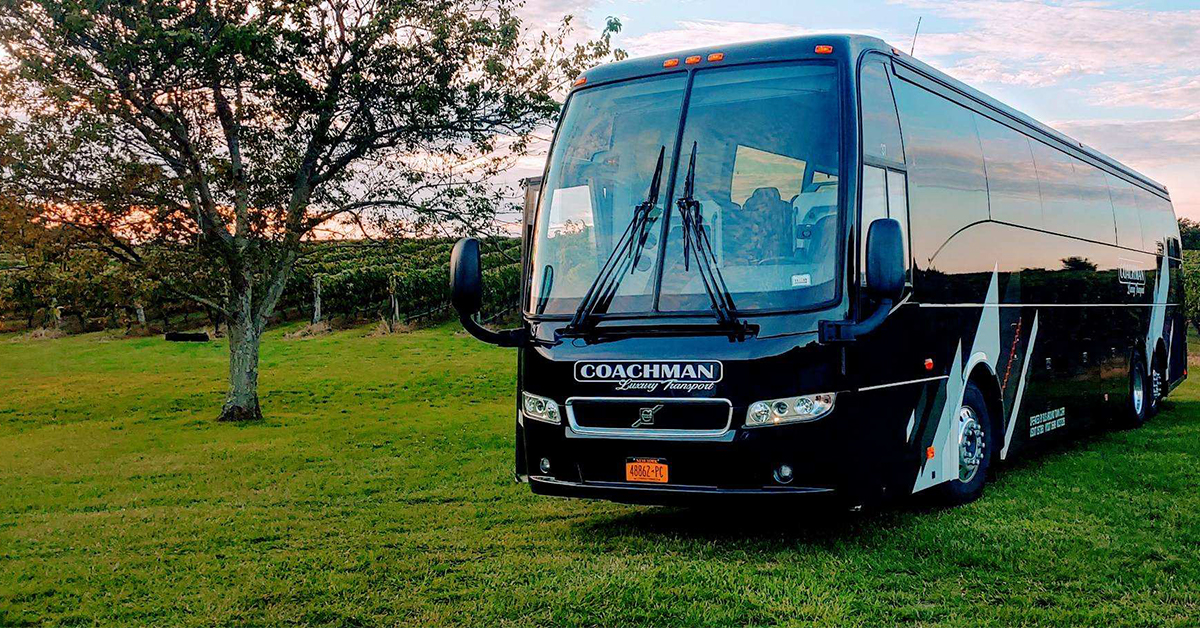 Coachman Luxury Transport is a renowned charter company that specializes in ground transportation services. Coachman has been serving our customers in Long Island for over 25 years. We have a fleet of coach buses and luxury buses to meet all your travel needs. We strive to make every trip as hassle-free as possible.
Check our our new website!
Our services are but not limited too:
Wedding Shuttles
Part of the planning for your special day is making transportation arrangements. You want you and your guests to travel in style, and you also want a transportation partner that is committed to safety. That's Coachman Luxury Transport for you. Our chauffeurs are well trained for your protection whether you are going to the ceremony, the reception, or the honeymoon.
Corporate Transportation
We can make your corporate event seamless by providing a smooth ride. No matter the number of people travelling to the venue, we can tailor a package for you. Be ready to be impressed.
Field Trip Transportation
Travel is a crucial part of learning. When taking learners on a field trip, you want to make sure that they enjoy the ride as much they enjoy the venue. Coachman Luxury Transport is your best partner for your next field trip.
Military Transportation
Coachman Luxury Transport is certified by the Department of Defense to offer ground transportation services. We safely and reliably transport our courageous military personnel.
Other services include amusement park transportation, and special event transportation.
Why Choose Coachman Luxury Transport
Over the several years we have been in business, we have proved ourselves over and over again to be a reliable transport partners. Our buses are clean and well-maintained, and our chaeufferus are carefully screened and trained. Besides, out buses have amenities like complimentary Wi-Fi to make your travel experience pure bliss.
This is only a small portion of what our new website has to offer. Here is a quote from Long Island web design company, Benjamin Marc about their experience working with Coachman Luxury Transport. "I can see why Coachman Luxury Transport has been in business for so long! Their team provided tons of useful content that we built into the website. Working with Coachman has been an absolute pleasure. Professional, respectful and extremely knowledge about the bus rental industry."