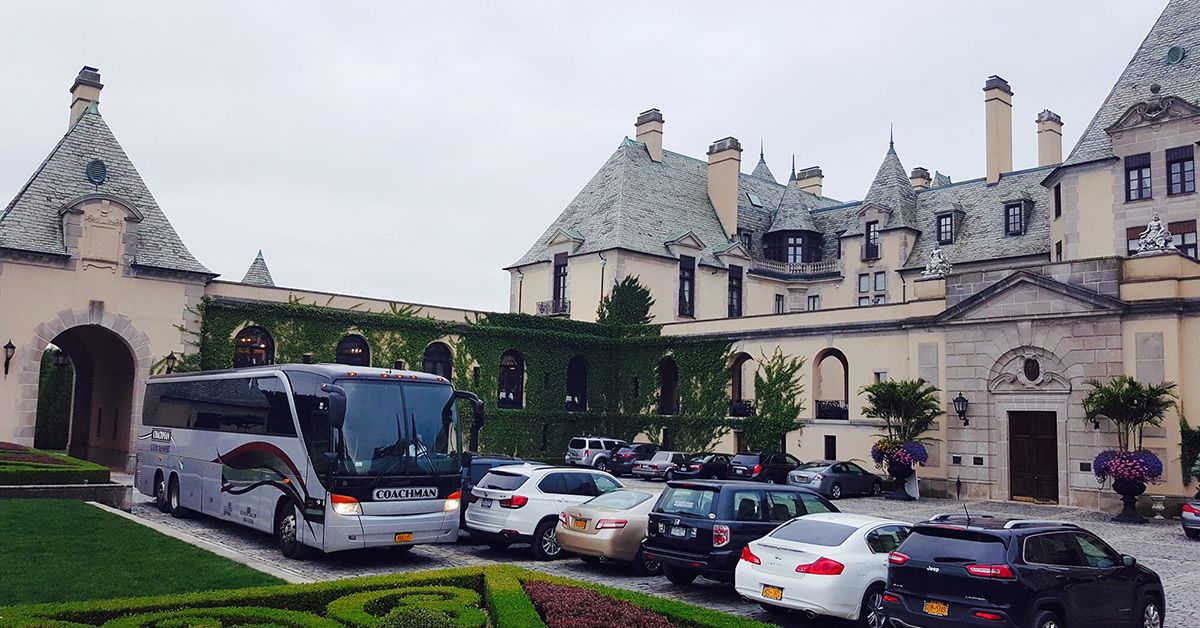 Coachman Luxury Transport
Your wedding should be one of the happiest days in your life, so you should only choose to work with the best coach bus transportation company. Coachman Luxury Transport offers the best transport services around; here is why:
1. We believe that cleanliness is beyond important.
The last thing newly wedded couples want is a less than spotless vehicle for their special day. We have a full onsite indoor detailing center where we fuel, use an exterior wash-bot, and a have full detailing team to properly clean the interior of the buses. After everything has been cleaned we run a full disinfecting process to make sure all areas have been properly sanitized. Our clients get the cleanest vehicles available.
2. We can customize your wedding transportation
We've heard it all—Whatever your unique needs are, our team is well equipped to make sure all the details of your itinerary are covered. Often we are able to come up with ideas that you may not have thought of yet. Remember, we have done thousands of wedding shuttles and are prepared to handle anything that comes up.
3. We have your guests covered
Some wedding transport companies may only transport the couple but not us. We have coach bus and shuttle bus services to bring your guests from the hotel to the venue and back! This way, everyone can get to the wedding venue on time and not have to worry about drinking and driving. Give us the opportunity to provide you with seamless wedding transportation!
4. Our vehicles come with a tracking link
The day before your big day you will get emailed a bus tracking link. You will be able to see where your coach bus or shuttle bus is at all times and you can even forward this link to family and friends. It really helps to make your transportation stress free!
5. We value your time
We offer the most state of the art technology to make sure that the booking process goes as seamless as possible. You can even make a payment or request a change right on our client portal.