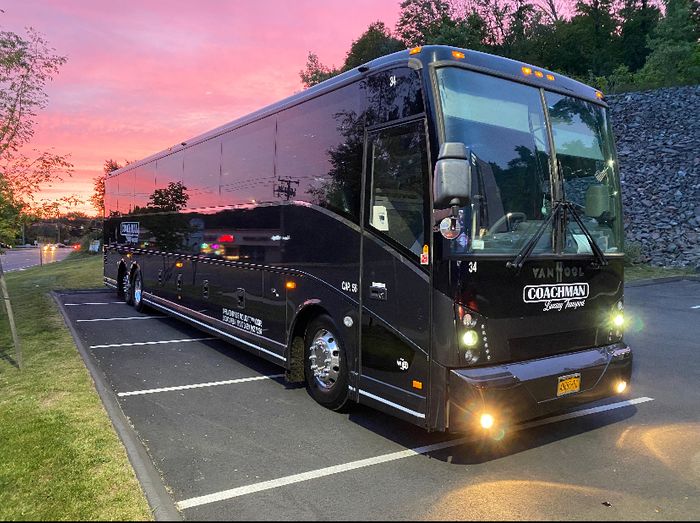 Getting convenient transport to your next event with a seamless experience is everyone's desire. Doing that, however, can be hectic considering the logistics involved especially when traveling as a group.
When it comes to a Long Island coach bus rental company, Coachman Luxury Transport is you're goto company. We provide top luxury transportation services dedicated to giving you the ultimate comfort without any hassle from the moment you contact us to the time we drop you off.
With over 25 years of experience in the business, our team works tirelessly and diligently to give you a memorable VIP experience beyond your expectation, because from the first time you choose Coachman Luxury Transport we consider you as family.
Coachman Luxury Transport appreciates that your satisfaction and happiness are key, and to that effect, we take your safety as a priority.
We provide a fleet of luxury coach buses maintained by certified mechanics, detailers and coach bus operators that are truly the best in the business. The coach buses are fitted with upgraded body styles, bathrooms, WIFI, outlets at every seat and Bluetooth connectivity so you can play YOUR music right off of your phone. These conveniences are all aimed to provide comfort and satisfaction to our customers.
These vehicles are available for organizations or groups who seek to attend corporate outings, weddings, parties, school outings,sporting events, and proms. Our services extend to also giving you transport services to amusement parks, museums, zoos and other attractions around New York City.
Our luxury coach buses have holding capacity ranges from 34 to 56 passengers.. For the party lovers, we have a party bus that has more space and entertainment facilities making sure the party starts from when we pick you up.
If you, your friends, family, or colleagues are in Long Island, make sure to travel with luxury and comfort by choosing Coachman Luxury Transport www.coachmanluxury.com.