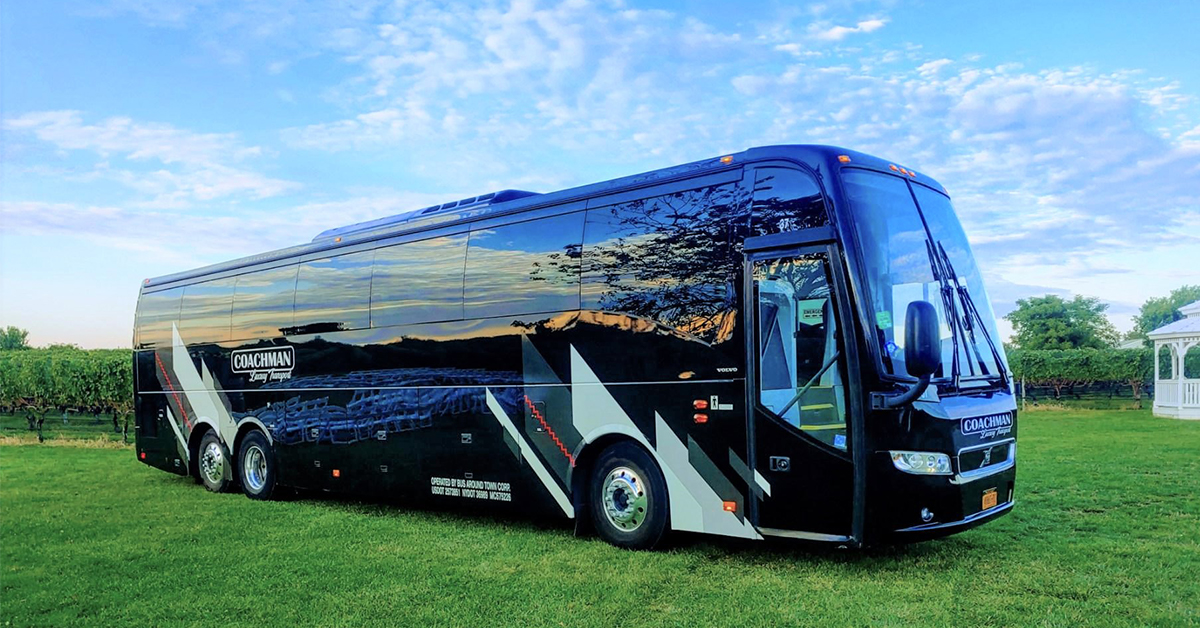 Coachman Luxury Transport
Being at the top of our game is a necessity for Coachman Luxury Transport. We will simply have it no other way. Below are some of the types of events our customers select to utilize our luxury coach bus services. All Coach buses are equipped with WIFI, outlets at every seat, Bluetooth connectivity, lavatory and reclining seats. You will find that our drivers are the best in the business.
Wedding Transportation
We provide seamless and harmonious wedding transportation. Our experienced chauffeurs are always early and well-coordinated to ensure your guests reach their designated destination at the right time. We provide in depth consultation and preparation for your big day. Our chauffeurs also have been to your venue and hotels many times.
Student Transportation
We often take students to sporting events, competitions, and other education-related activities. Whether you are an elementary school, high school or college when you travel on our coach buses you will be on a reliable, and comfortable vehicle.
Corporate Transportation
Your employees can arrive to work on time with our transport services. Whether we pick up in Long Island or NYC we will ensure your charter runs seamlessly getting you to your destination on time and in comfort.
Visit the East End of Long Island and enjoy the award-winning vineyards in comfort and style. Our Coachman Bus drivers know the best venues on Long Island.
Sporting Event Transportation
Get safe and reliable transportation to sporting events of any kind. We are always punctual and ready to move you to your destination before and after games, races, and competitions.
Casino Transportation
Get cozy with our luxury coach buses to your favorite casinos in Atlantic City, Foxwoods, and Mohegan Sun. Arrive in style and enjoy tailored service for you and your group with our transportation services. Whether we pick your group up in Long Island or New York City we will provide a safe and comfortable ride.
Amusement Park Transportation
Chase adventure and pleasure with our coach buses to your next fun-filled trip to amusement parks, museums, and historical sites.
Charter Bus Rental
We provide travel solutions for any event. Maneuver during a seminar, holiday, work trip, or educational function in a hassle-free, safe, and affordable way with our services.
Bus Rental
We have a fleet of vehicles that can accommodate any size of travelers and get them to their destination. Hire us for school trips or company transportation services.
Military Transportation
We meet every Department of Defense (DOD) standard and are a qualified DOD vendor of the USA. Our qualifications, approvals, and certifications equip us to carry all military personnel.
Prom Transportation
Make high school prom memorable with your friends on a Coachman bus. Our buses can carry up to 56 passengers enabling even the larges of groups to travel together.