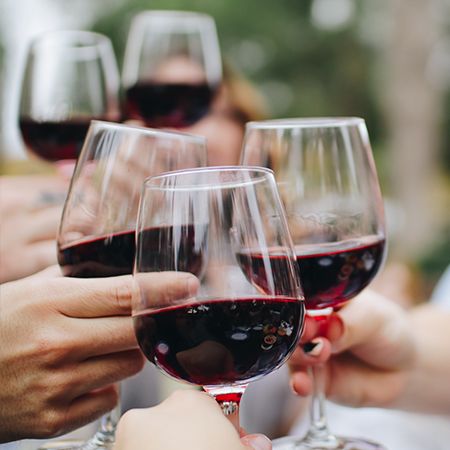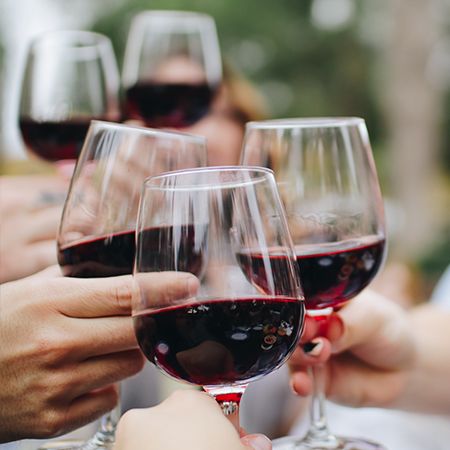 BEDELL CELLARS

Is a family owned winery in the Long Island wine growing region. With a commitment to sustainable farming, they have hand-crafted their wines using methods that define the regional style, artistically blending grapes grown in our unique maritime terror. Here, you will find wines that achieved critical acclaim and were proudly served at the 2013 U.S. Presidential Inauguration.
The family-owned winery and vineyard on the North Fork of Long Island has been in business for 30 years, and is well known for its environmental sensibility, practicing sustainable, ecological viticulture and guaranteeing quality while maintaining the environment unaffected.
You will need a professional ground transportation service if you will want to try the 2009 Merlot that was served at the 2013 Inaugural Luncheon. Let Coachman Limo offer you the best ride in order for you to taste a presidential Merlot and enjoy a Long Island Wine Tours.
PINDAR VINEYARDS

Encompasses more than 500 scenic acres. With 17 varieties of grapes, 70,000 cases of wine a year crafting them into some 23 varietals and proprietary blends, this is the largest vineyard on Long Island.
The Pythagoras Pindar wine is a Greek wine, but not in the traditional sense. It is not made in Greece but rather by Greek Americans on the North Fork on Long Island, New York. Pindar Vineyards was founded by Dr. Herodotus "Dan" Damianos, who was born in New York City's Hell's Kitchen. He began buying farmland in Peconic, North Fork, Long Island, in 1979, and started planting grapes the following year.
Impressive it is also one of the special aspects of Pindar Vineyards: its commitment to environmental stewardship. The vineyard practices sustainable agriculture and you can read more about its green initiative on its website.
This is one of the Long Island Wine Tours you will have to make for you to be convinced of its greatness. We are more than eager to drive you. Coachman Limo offers the joys of a great ride and, here, at Pindar Vineyards, you will find the joys of tasting of a Greek Wine made by Americans.
Established in 1997, the vines at Jason's Vineyard are now a fully mature 17 years of age, producing a wide variety of wines that includes two chardonnays, two merlots, sauvignon blanc, and many others. Their perfected roster of wines also includes a Golden Fleece blend, a clean, fruity wine whose grapes are guarded by dragons. Each wine can be sampled at the winery, built in 2009, where visitors may also purchase bottles, snack on cheeses, or enjoy time at a main bar shaped like a Greek trireme.
The Long Island vineyard flourishes with the finest French clones of chardonnay, merlot, cabernet sauvignon, cabernet franc and malbec. Jason's Vineyard sits in Jamesport on the North Fork of Long Island, encompassing a 20-acre space.
Book a trusted ground transportation provider and you will have one of the most fabulous Long Island Wine Tours.
Our Long Island Wine Tours are a great way to enjoy a day of tasting without worrying about driving. Each tour includes transportation and admittance to Long Island's top vineyards.
Featured Destinations
Visit Long Island's North Fork and you will discover New York's award-winning vineyards and wineries, Peconic's own brewing company Greenport Harbor, and unique culinary experiences. For over a decade, Coachman Luxury Transport has been providing first-class transportation to Long Island's North Fork.
PUGLIESE VINEYARDS
A low-key fixture on Main Road in Cutchogue, has been synonymous with down-to-earth, moderately priced wines since 1986.
Pugliese's brut blanc de blanc sparkling wine, wholly chardonnay, is a perennial best seller, first-class aperitif, it is typically light, tangy, mouth-watering and carries a hint of brioche.
Sangiovese, the Tuscan grape that dominates Chianti, is rare on Long Island; Pugliese's light 2007 is a simple, casual red that, when lightly chilled, nicely accompanies pepperoni pizza.
Sweet and muscular, the 2003 Porto Bello a port-style dessert blend of cabernet sauvignon and merlot, contains a powerful 20 percent alcohol; it melds well with chocolate cake.
These are just a few of the amazing tastes you will enjoy visiting the beautiful Pugliese Vineyards with Long Island Wine Tours.
We know that you can visit this breathtaking place without trying out its award- winning wines. That is why we offer you a suited ground transportation experience.